Queer Eye is one of those shows you just adore watching and whilst watching you start falling in love with the cast. For me, Tan is the one I immediately fell in love and whose story I was interested in learning more about – and I got the chance to do that because of the awesome publisher! If you haven't seen Queer Eye on Netflix yet then I highly recommend it because it's so good and because of the brilliant cast –Tan, Antoni, Karamo, Bobby and Jonathan.
Naturally Tan is Tan France's memoir where he tells us many stories – from his upbringing to him being cast as the fashion expert on QE. The UK hardcover is so gorgeous because underneath the jacket you also get illustrated Tan as well as on the inside of the book you get a lot of drawings [for each chapter] which are amazing!  In Naturally Tan, Tan talks about many things he's gone through in his life – from racism to stardom. One thing I especially like is that Tan is someone who, when a situation asks for it, doesn't shy away from telling it like it is – we get many instances where Tan speaks up described in the book e.g. Tan had to deal with an awful boss. Besides Tan's life story we get some fashion advice from him as well as do's and don'ts. Tan doesn't shy away from talking about real issues e.g. racism where he [since he was a child] went through a lot of mental analysis on what to do, how to act when faced with racism. Whilst on the subject of race issues – Tan tells the reader that in his life he's had twenty-four incidents where he had to stay longer at the airport to answer a few more questions such as when's the last time you've visited Pakistan? when's the last time you held a gun? [I'm paraphrasing these questions]. I'm glad that in his memoir Tan deals with those tough questions because they are issues still! This book made me feel so happy while reading because of many lovely stories Tan shared about his life. We also get more info on how the whole casting process of Queer Eye went and how Tan met Antoni, Bobby, Karamo and Jonathan! I also wanted more of Tan – more from his stories because I felt like some were very short and ended abruptly. I would've loved to know more about his childhood and him and his family [yes, he provides this information but I wish it was done more in-depth].
If you're a Queer Eye and/or a Tan France fan then this is definitely a must read! I honestly think that every reader will find something interesting in this book. Some life lessons and a lot of lovely stories that will warm your heart! [I'm now obsessed with Tan and his husband – so cute!]
I would like to thank the publisher Virgin Books (Ebury Publishing-Penguin Random House UK) for providing me with a free copy of this book in exchange for an honest review. All opinions written here are my own and weren't influenced by the fact that I got a free copy from the publisher.
My rating:
Add 'Naturally Tan: A Memoir' to your TBR:  
*Purchase 'Naturally Tan: A Memoir' here:
*Purchase 'Naturally Tan: A Memoir' with free international delivery here: 
**I am in no way compensated by these sites. I am simply sharing it so people can find this book easier.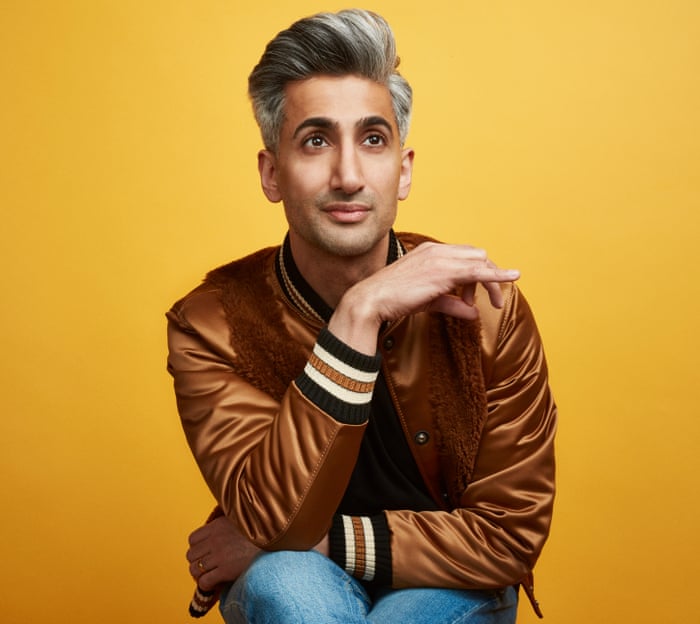 Tan France has been a successful fashion designer behind-the-scenes for over 15 years, and now steps into the spotlight as the star of Emmy-winning makeover hit, and Netflix re-boot, Queer Eye. Surrounded by an all new cast, France is the witty wardrobe wiz leading the charge in the fashion department and is ready to make America fabulous again one makeover at a time. This experience is so much more than just new clothes to the British born fashion advisor however, it's about real-life issues, changes and acceptance on all sides. The epitome of style and class, Tan is the creative mind behind successful brands including the popular ladies clothing lines Kingdom & State and Rachel Parcell, Inc. Prior to his personal success as a designer, he spent his summers working in his grandfather's denim factory while he secretly enrolled in fashion college in preparation to start a new chapter as a fabulous design star.